Things You Should Know Before Traveling To Peru
There's always a first time. Hundreds of thousands of travelers are heading towards Peru, South America yearly, just like you.
Most of them have this one thing in common, it's their first time going to Peru, their first time to visit a country and also continent reflecting such a diverse and different social and natural environment from what you are used to.
So many don't really know what awaits them as they just saw or heard of it on the web, catalogs or from friends & family.
Your idea of this journey = have a totally different experience from the normal, modern and westernized world.
I tell you, you made the right decision to come over here. It's a real adventure if it's cultural, gastronomic or pure adrenaline.
Let me share with you a Peru travel guide introduction with quick facts and tips, things you should know before traveling to Peru.
1.When to go to Peru
May – September, are the best months of when to go to Peru as there is the dry season, especially in the Peruvian highlands, the most visited places in Peru.
You won't be worse off traveling at the time of Octobre to April, but especially in places like Cusco or Arequipa, the probability of rain is high.
Same for the tropical jungle as the coastal region is sunny all year long.
2. Do Peruvians speak English?
Don't worry that the people don't speak English. At least in case you are in the more touristic cities such as Lima, Paracas, Cusco, Arequipa and more you'll be fine.
Also, the good guides speak fluent English when joining a tour.
In case you leave those cities, the probability of finding English speaking people and especially natives is very low and it's recommendable to go with a guide.
Peru's communities have over 300 unofficial and almost 100 official native languages they speak all over the country, sometimes not even Spanish is spoken.
But it's fascinating to meet with a local community if it's the Palccoyo community close to Cusco, the Uros Islands in Puno or Iquitos in the Amazon jungle.
3. What to do next to Machu Picchu
Even if we love Machu Picchu, Peru is full of wonders and amazing, still undiscovered places.
You come here to experience exactly that, being touched by the real Peru, unconventional and not touristy.
Don't be shy and come closer to the Peruvian culture, if it's by making your own Ceviche, tasting the notorious pisco, hiking in undiscovered but fascinating places or be part of the jungle community for a moment.
Experience moments that last and you can share back home.
4. Ceviche & Pisco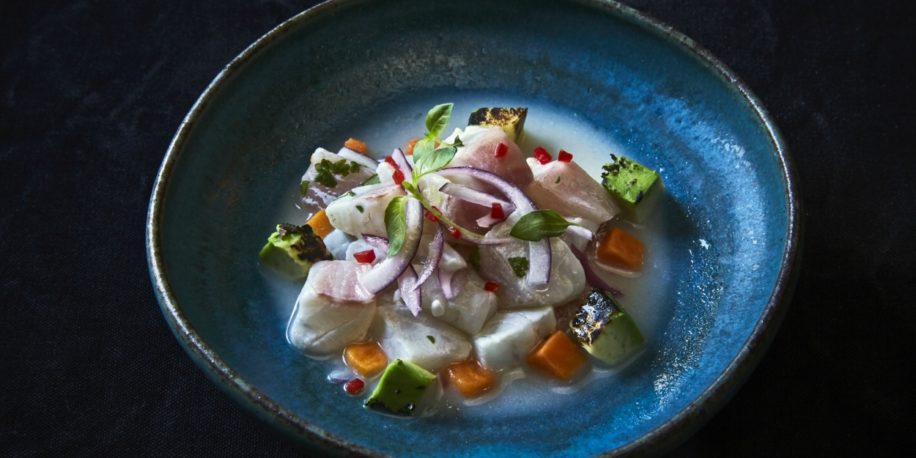 Try ceviche, the national and most famous dish of Peru and Pisco, the national liqueur which is like rum for Cuba, whiskey for the US or beer for Germany.
5. Be aware of the altitude sickness
Yes, the rumors about the altitude sickness are true. People get sick and spend their time in their hotel room instead of being outside, experiencing Peru.
But, that doesn't count for you as you'll arrive prepared, knowing how to avoid the altitude sickness.
6. No travel visa necessary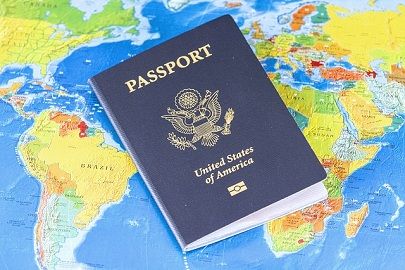 There is no visa necessary to travel to Peru. You'll probably receive between 30 to 180 days.
7. Don't drink tap water
In case you're thirsty, it's better to have a bottle of water with you all the time. It's not recommendable to drink tap water, as it's not filtered and can cause stomach problems or diarrhea.
That's not your idea, right? Also, when being in restaurants, make sure that ice cubes are not tapped water and that the salad is washed accordingly.
Anyway, this is not to demotivate you to enjoying Peruvian dishes. Just make sure that you're served correctly.
8. Ask to make pictures
Before taking pictures of locals, please ask them for permission, as it's a matter of respect to do so. They are usually happy to make a picture with you but some may feel annoyed or even ask for money.
9. Use taxis in Peru
Uber can be a good help for transport, especially in Lima, Cusco or Arequipa. In case there is no Uber, there are tons of taxis available.
But, those don't have a taximeter and are used to negotiate. Use half the price of what the taxi driver asks you to pay as they see walking signs when talking with you, especially in the "gringo" case (a foreigner who's skin color is white).
You'll probably have to ask 2-3 taxis to get a decent price but it's not too difficult.
10. Bring an adapter to charge devices or buy one here
Bring an adapter to charge electronic devices or make sure to get one in your place where you stay. For example, Peru (220V) uses a higher voltage than the USA (120V). Further, a mobile battery is always a great help in case your mobile phone is at 5% and you are in the middle of nowhere.
12. Book Your Airport Hotel Early
Many flights from the US to Lima arrive rather late at night, and folks on a tight schedule might want to take a connecting flight to another destination like Cusco or Iquitos early the following morning to get a jump on their itinerary. If that's the case for you, there is one hotel that's attached to Jorge Chávez International Airport (LIM), the Wyndham Costa del Sol. You can walk across a pedestrian bridge to it, making it an ideal base for a short overnight stop. By contrast, many of the city's other nice hotels are at least a 30-minute drive from the airport.
A couple quick caveats here: Because it's the only decent hotel close by, it tends to book up early, and rates range from 120 per night up to more than 200 per night the closer you book. And although Wyndham's site said the hotel was sold out for the one night I needed, I was actually able to grab a room through Booking.com and confirmed it directly with Wyndham. Though I passed up earning Wyndham Rewards points as a result of booking through the third-party site, it was worth it for me to be able to stay there on my eight-hour Lima layover and not have to deal with the hassle of going into the city itself. Speaking of which, there's another Wyndham Costa del Sol in the city several miles away, so don't get the two confused.
13. Book Your Train and Machu Picchu Tickets Ahead of Time
There are only a set number of trains running from Ollantaytambo and Urubamba to Machu Picchu and they can sell out in high season (July through September). Take the stress out of it by purchasing your fare from PeruRail ahead of time and just picking up the ticket from one of the company's offices at either the Lima or Cusco airport when you get to Peru.
For the same reason, reserve your Machu Picchu tickets ahead of time. A day ticket will cost you 152 Peruvian Sol (about 47) — note that the ministry of culture's website is a bit of a dinosaur and only accepts Visa. But you don't want to take any chances by buying your ticket at an unofficial source. Scams abound and if you don't have a legitimate ticket when you turn up at the gate, you'll have to buy a new one at best or be turned away altogether at worst.
Many hotels in Aguas Calientes can also arrange the purchase for you if provided with your passport information. They also will hire a guide on your behalf as well, then you can just pay at the hotel when you arrive. Keep in mind that the day you visit Machu Picchu, you'll need to show your passport to get in.
Equipped with those things to know before traveling to Peru your journey will already be much easier and comfortable.
In case you have any suggestions and important tips to share with us, feel free to share it with us by leaving a comment. Do you know already what to pack for your time in Peru?
See you in Peru!